The 2023 Subaru Love Promise Community Commitment Award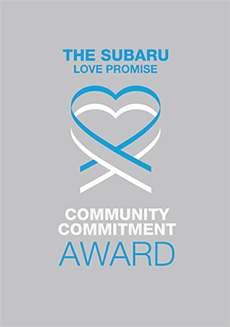 We've been nationally recognized for our dedication to our community and the Subaru Love Promise.
We're honored to receive the 2023 Subaru Love Promise Community Commitment Award. This award nationally recognizes Subaru retailers who are making the world a better place while demonstrating an outstanding commitment to supporting passions and causes in local communities. These efforts are focused in important areas such as the environment, community, health, education, and pets.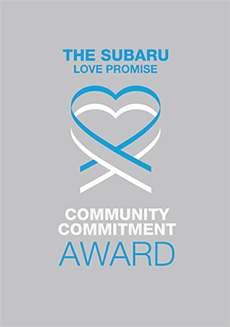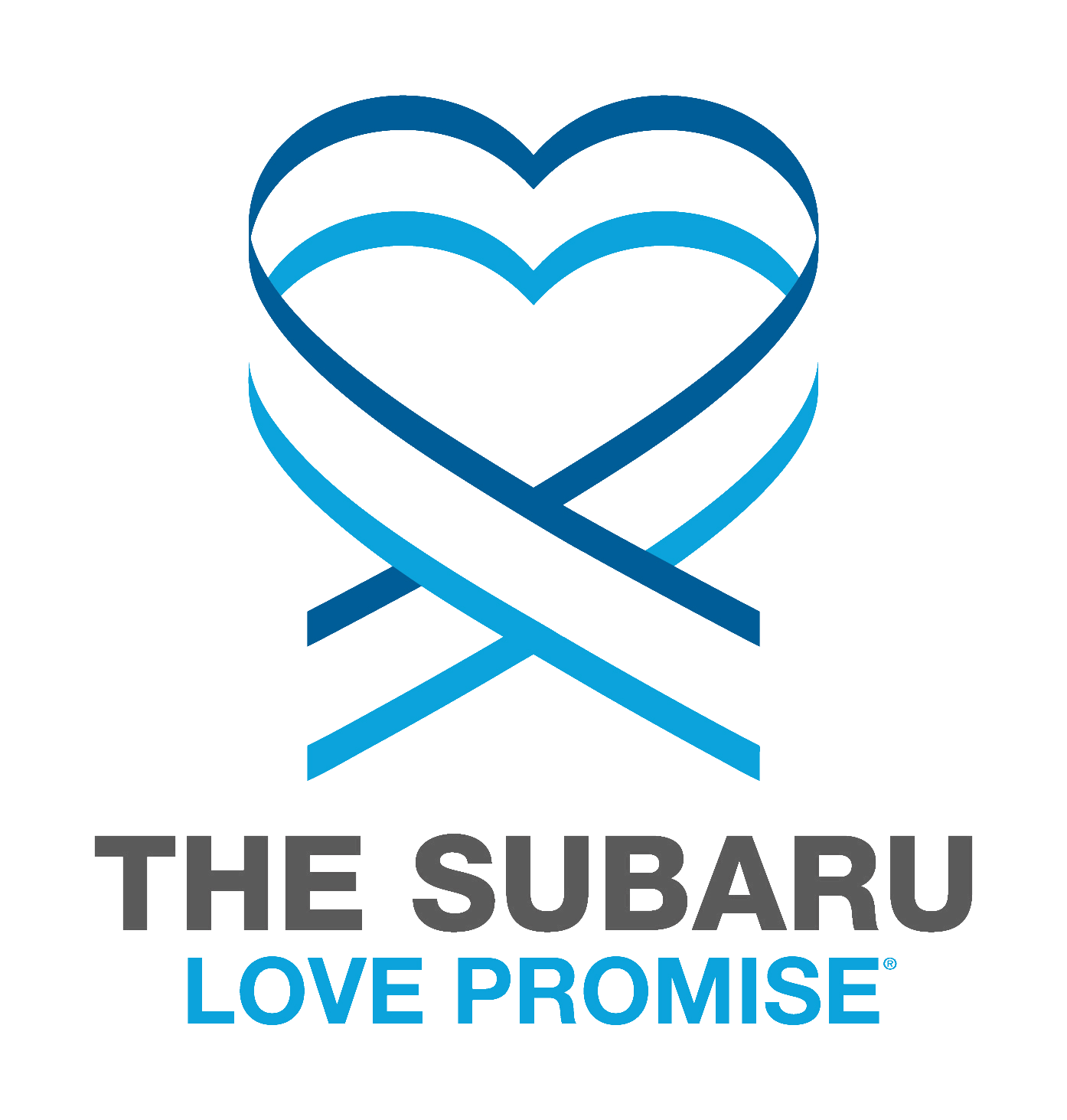 What is the Subaru Love Promise?
Subaru and our retailers believe in making the world a better place and the Subaru Love Promise is our vision of respecting all people. This is our commitment to show love and respect to our customers and to work to make a positive impact in the world.
How is Flow Subaru dedicated locally to the Love Promise?
Our Love Promise can be seen in various partnerships with local charities and non-profits. We're grateful for the opportunity, not only to be a part of our community, but to serve it as well. At Flow Subaru of Winston-Salem we take our partnership with our community very seriously, and we thank Subaru for sharing our same goals!
Humane Society of Davie County, Fur-ever Friends of NC
Leukemia and Lymphoma Society
Love Promise Stories from Flow Subaru
Subaru and Flow Subaru believe in making a positive impact on the communities in which we live and work. We uphold that belief through our Love Promise Community Commitment. Every month, we select inspiring stories from customers and partners from around our area who strive to support our collective commitment and feature them here
Hanes Park Clean-Up - Bre F
In the spirit of Earth Day, Flow Subaru employees AND customers came together for two hours and cleaned up the entirety of Hanes Park. Keep Winston Salem Beautiful (KWSB) provided us the location as well as cleaning supplies for 34 people! We got into the creek, walked the old and new trails, and even found some stray scrap metal pieces to grab just sitting in the grass. We came together and filled over 12 bags of trash and recyclables, three large pieces of metal, and two dead Christmas trees. We even got suggestions on what park to clean up next, and hope to get even more employees and customers together for the next one!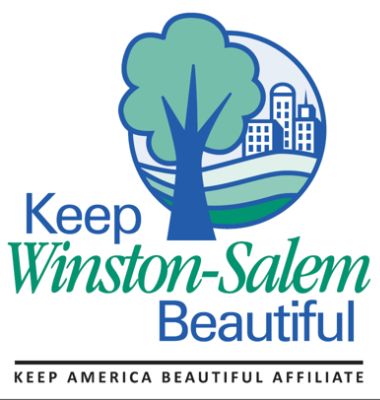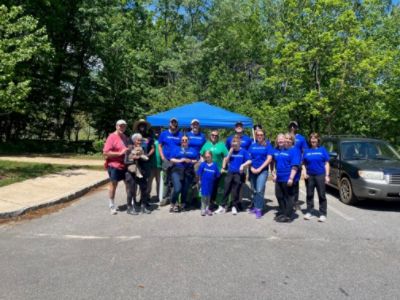 ---
Easter Sock Drive - Bre F
Socks are one of the most important and often most overlooked article of clothing when it comes to donations. Thankfully, Helping Hands Ministry knows this and is proactive about it. Flow Subaru teamed up with them again this Easter season and donated over 2,000 pairs of socks to be used at their ministry, and the overflow emergency homeless shelter. Helping Hands Ministry does almost everything under the sun when it comes to community outreach, and Subaru loves to help, so we love to take part in anything we can assist with. There are more volunteer opportunities through Helping Hands, so I'm sure we'll be teaming up again soon!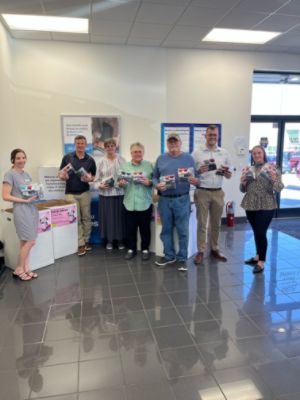 ---
Washer and Dryer for Mineral Springs - Bre F
Flow Subaru has teamed up once again with Mineral Springs Elementary school! It had been in the works for a while, but we also teamed up with Wagner Appliance for this. Many kids come to school in the same clothes, over and over again, because they don't have access to a washer and dryer in their own home. Numerous teachers were boldly stepping up, and taking students' laundry into their own homes to provide clean clothes for their students. Mineral Springs is Flow Subaru's school of choice for Subaru Loves Learning®, but we always try to help even outside of that month. Wagner Appliance generously donated a brand new washer and dryer, and we helped set it up. With 100% of the school's population being on free or reduced lunch, it was nice to see everyone come together to make the washer and dryer happen and make one aspect of the students' and parents' lives easier. And, because the hook-ups for the appliances were in the shared gymnasium, the middle school can also benefit from them. Hopefully we can keep assessing their needs as we all continue to work together, and give as much as we can to our favorite school!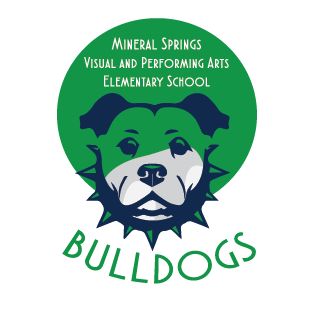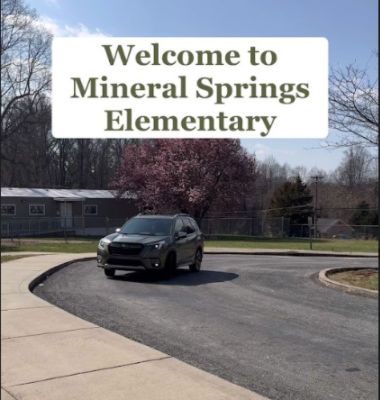 ---
One Blood, Blood Drive - Bre F
On February 25, Flow Subaru teamed up with One Blood, and parked a Big Red Bus at the side of the building. From 11 AM - 4 PM, we had 24 people going in and out (staff and customers), and collected 16 usable units of blood! Those units are able to save 48 lives, and that was something done in just five hours. Blood has a limited shelf life, and someone needs blood every two seconds! We'll be working with One Blood again in the future to continue making an impact!

---
New Car Clinic - Bre F
At Flow Subaru, we always try to make sure that people are comfortable with their cars before they leave us. But, we know with all the safety features on every Subaru model, it can be overwhelming. And who pays 100% attention to learning the car, when you're excited about a new car? Recently, we had a refresher course in our showroom, and provided food for those that wanted to learn more about their Subaru. We pride ourselves on customer service and making sure everyone loves their car, and we know that features like Eyesight and Reverse Automatic Breaking can be tricky to get the hang of. Tons of people showed up with various questions and ate while they were here, and every trained salesperson was happy to answer questions and show them the latest safety features on their Subaru.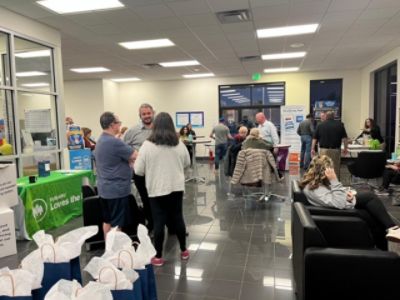 ---
Birthdays at a Dealership - Bre F
Accidents happen, but here at Flow Subaru, we try to make them right. A javelin tosser in grad school was unable to safely drive his previous car after an accident that left his dominant hand broken. His mother flew in to see him, and took his car to drive since she didn't trust its safety features. After a while, she realized she really didn't like her son's car! When she got to Flow Subaru, the deal unfortunately was started late, and we ran into some issues while doing paperwork. As it turns it, it was her birthday, and she had just spent most of it doing paperwork for a new Subaru. After staying past close, we decided it was best to have her come back in the morning to finish up, but it was still unfortunate that her birthday wasn't spent in a more fun way. In the morning, she came in to pick up her new car and go over all of Subaru's safety features, when the salespeople surprised her with a cake and some gas cards! Buying a Subaru should never be an exhausting experience, so we hope we made it up to her and her son with some gifts, and a newer, safer car!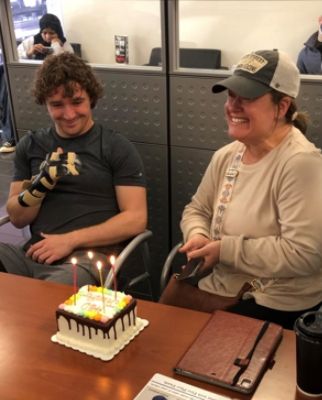 ---
Rescue Mission Post-Holiday Help - Bre F
Just because the holiday season is over, doesn't mean the season of giving is over. Flow Subaru sales consultants banded together and went to Winston Salem Rescue Mission to help with various tasks, mostly helped with the food pantry. We also helped organize the thrift shop and sealed letters for future campaigns. After the Christmas season, the pantry was loaded with non-perishables that were donated by kind, helping hands. Rescue Mission is a staple (and has been since 1967) in the community for recovery programs, medical and dental clinics, and food and clothing. They rely on donations to help over 6,000 people per year with their physical, emotional, and spiritual needs. In the future, we plan to work with Rescue Mission more and help those in the community who really need it most. Flow Subaru is never afraid to get in there and volunteer some time for a good cause.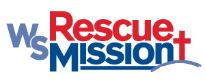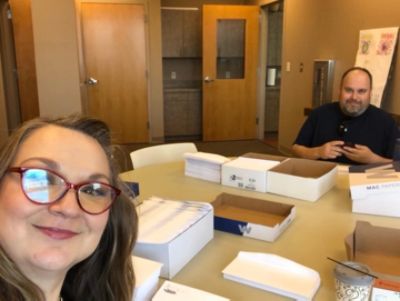 ---
Food Drive for Second Harvest - Bre F
At Flow Subaru, we always look for ways to help our community, but especially during the most cold part of the year. We partnered with Second Harvest food bank for the holiday season because we all agree that nobody should have to choose between food and heat. Throughout the entire Flow Motors complex, Flow Subaru put out collection boxes for the food bank and spent 3 weeks collecting a variety of non-perishables. There are over 1.4 million people in NC who are food insecure, and over 20% of Forsyth county suffers from food insecurity. Second Harvest helps to bridge that insecurity gap throughout the year, and we helped by donating over 100 cans and packets of food. Hopefully Flow Subaru can partner with Second Harvest again since they need help the entire year, but we enjoyed everyone coming together to help last month.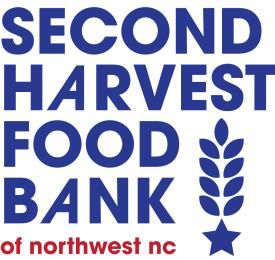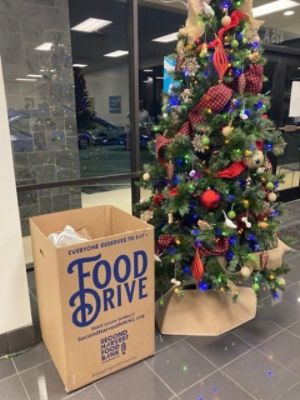 ---
Subaru Loves Pets-Pickles Story - Jennifer M
Pickles is a 3-4 year old, 100lb, female Mastiff mix that came into the care of the Humane Society Of Davie County (HSDC) as a stray after requiring emergency medical surgery. The staff at HSDC knew that finding Pickles her furrever home was going to be difficult due to her size and age. Through adoption events and social media postings during the #SubaruLovesPets campaign, Pickles found her happily ever after. Pickles visited Flow Subaru Winston-Salem where she received love and pets from the staff and was even rewarded toys for her pawsome behavior. Though several pets visited the showroom and staff, Pickles visit was important because she was able to show people how sweet and gentle a large breed dog can be. The staff of Flow Subaru Winston-Salem have always been big supporters of animal organizations and encourage HSDC to bring in animals anytime to visit and to help them get the exposure they need to be adopted.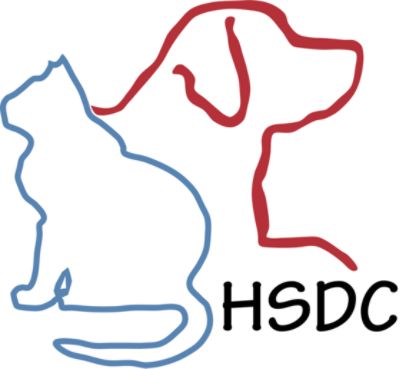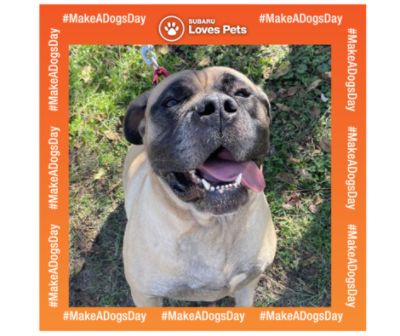 ---
Washington Park Clean-Up - Bre F
While we may be late for Subaru Loves the Earth month, it's never a bad time to get outside and clean up our environment. On a Sunday morning, 28 Subaru workers and family members got together to clean up Washington Park in Winston Salem. We focused mostly on the creek and around the playgrounds, but the entire team swept the park for two hours and grabbed every piece of trash and recycling that they could find. Thanks to Keep Winston Salem Beautiful (KWSB), we had the tools and materials to do so. Some of us actually ended up in the creek and cleaned along the edge for the entire time. In the creek, we found a car tire that someone pulled out of the mud. In the bank, we found another tire and some car parts embedded in the dirt. Scouring the creek again, a shopping cart and a small recliner were found. And along the shoreline, more than 10 bags of bottles and cans were picked up and recycled. While it was great to find so much stuff and make such an impact, it's sad that even though there are plenty of trash cans and recycling bins present, people still litter. But at the end of the day, we had more than 25 bags full of litter that the city of Winston Salem came and got for us. Hopefully we will partner with KWSB again in the near future to clean some other parks and keep making a difference! #SubaruLovesTheEarth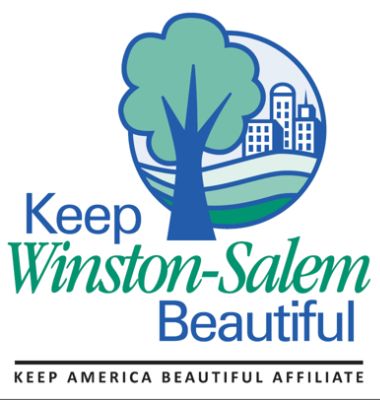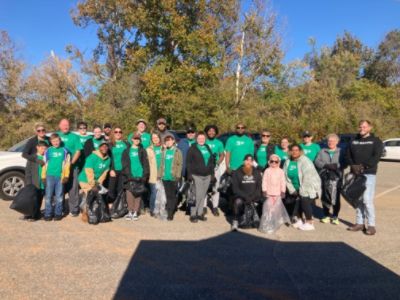 ---