The 2022 Subaru Love Promise Customer and Community Commitment Award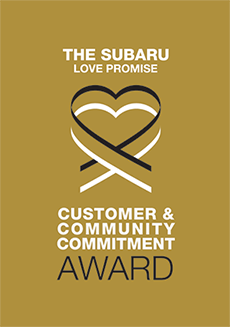 We've been nationally recognized for our dedication to our customers, our community, and the Subaru Love Promise.
We're honored to receive the 2022 Subaru Love Promise Customer and Community Commitment Award. This award nationally recognizes elite Subaru retailers who provide an exceptional customer experience at every interaction with Subaru. These retailers have also demonstrated an outstanding commitment to supporting passions and causes in their local communities in important areas such as the environment, community, health, education, and pets.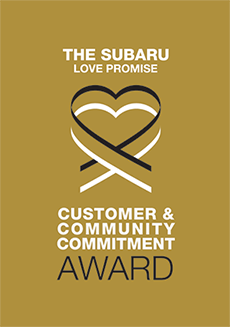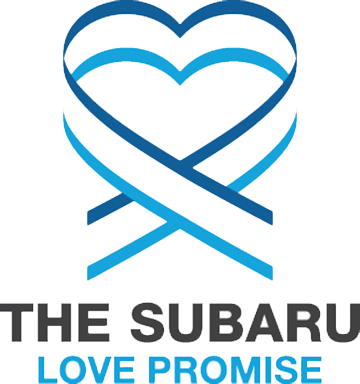 What is the Subaru Love Promise?
Subaru and our retailers believe in making the world a better place and the Subaru Love Promise is our vision of respecting all people. This is our commitment to show love and respect to our customers and to work to make a positive impact in the world.
How is Flow Subaru dedicated locally to the Love Promise?
Our Love Promise can be seen in various partnerships with local charities and non-profits. We're grateful for the opportunity, not only to be a part of our community, but to serve it as well. At Flow Subaru of Winston-Salem we take our partnership with our community very seriously, and we thank Subaru for sharing our same goals!
Humane Society of Davie County, Fur-ever Friends of NC
Leukemia and Lymphoma Society
Love Promise Stories from Flow Subaru
Subaru and Flow Subaru believe in making a positive impact on the communities in which we live and work. We uphold that belief through our Love Promise Community Commitment. Every month, we select inspiring stories from customers and partners from around our area who strive to support our collective commitment and feature them here
Check Presentation - Wendy W
As part of the Subaru Share The Love Event, we were honored to present the Davie County Humane Society with a check of $19,255 to help with the care of our furry friends! 🐶 The Humane Society of Davie County (HSDC) is committed to reducing euthanasia in our community through increased adoptions, promoting spay and neuter programs, and providing low-income pet owners with access to our food pantry. The Humane Society of Davie County's mission is to prevent cruelty and suffering among dogs and cats through rescue, adoption, and education. They operate 100% from donations and are one of two of our hometown charities for the Share the Love event. We are proud to partner with them! We were especially happy to learn that the foster dog, Eleyna, that we had been promoting finally found a home!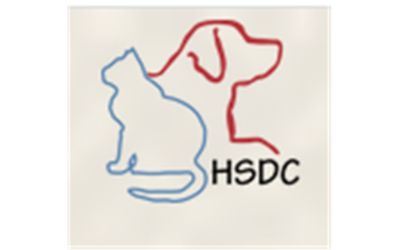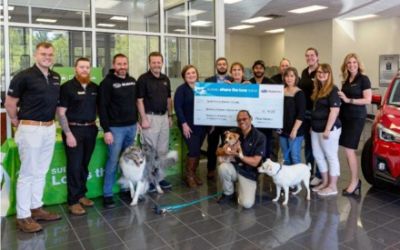 ---
A Welcoming Experience - Cindy D
"I wanted the staff at Flow to know how very helpful you all were during my long (4 hours!) service appointment with my 2014 Outback recently. You made a long wait very enjoyable! From Kristen when I checked in and out, Wendy in sales for greeting me in the waiting area and talking, to running into Cynthia in finance and discussing questions I had about an extended warranty. I'm so glad to see the book drive your store is hosting, too! Again, many many thanks all around!" -- Cindy D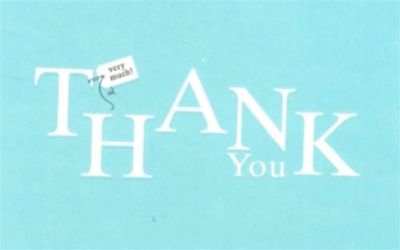 ---
Socks for Those in Need - Wendy W
Flow Subaru of Winston Salem and Burlington partnered in an incredible donation event. Over 3,000 socks were donated to Helping Hands Ministry of Winston Salem for those in need. Helping Hands Ministry covers check-in each Monday night at the Overflow Emergency Homeless Shelter, and provides clothing, boots, underwear, socks, blankets, food and household items. Renfro Brands and Infiiloom joined Flow Subaru in this effort as corporate sponsors.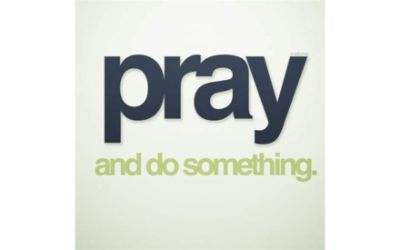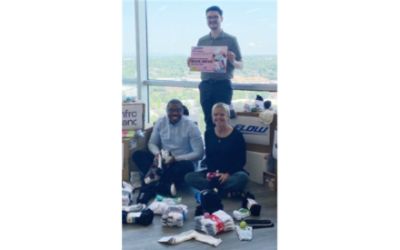 ---
Mineral Springs Elementary Earth Day - Marquita J
On April 22, 2022, Mineral Springs Elementary hosted a Campus Clean-Up Day. The Flow Subaru team came and helped us make this day a success! The team worked with students to spread mulch and clean the school grounds. Our students loved having extra hands on deck and they certainly enjoyed the conversation. Thank you Flow Subaru!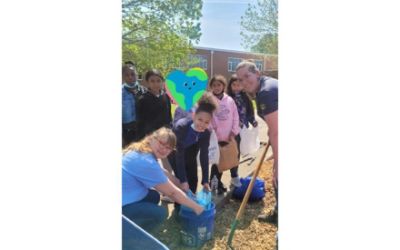 ---
Healing Through Pokemon - Wendy W
TC's customers visited our store one day looking to replace their car that was lost in a recent house fire. Through the purchase process, TC learned that their 7 year old son lost his beloved Pokemon collection. An avid collector himself, TC went home and created a new collection for the young child, giving him a head start on recreating what was lost in the fire. They had a good time going through the cards, discussing each one and how long TC had been collecting his. Several members offered to help fill other needs the family may have had, and made it clear they would always have support from their Subaru family.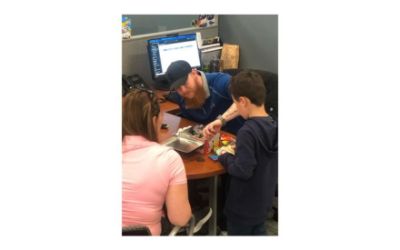 ---
Matilda, the Flow Subaru mascot - Wendy W
On a cool winter's night, a stray kitten showed up at Bre's house. It was obvious she was carrying kittens herself and very underfed. The decision was made to take her to the Humane Society the next day. On the way there, they stopped by the showroom so she could meet the rest of the staff. She was allowed out of her carrier and she made herself at home on Sallie's desk, supervising everything Sallie was doing. It did not take long for the announcement to be made that this girl would not be going to the Humane Society that day! Sallie took her to the vet where it was determined that she was about 8 months old herself, and was due in about two weeks. She spent the next two weeks eating and resting, getting to know her dog brothers. We were amazed at how quickly she filled out when she was being taken care of! When she started labor, the staff was invested in her progress. After two days, Matilda delivered SIX kittens! Unfortunately, three did not survive, but Nancy Drew, Franklin, and Hamilton are thriving. It will be a group effort to find homes for Matilda's crew, but we know their new hoomans will drive Subarus and have them spayed or neutered, as Matilda will be when the time comes. From this day forward, Miss Matilda will be unofficially known as the Flow Subaru mascot!
---
Share the Love-Humane Society of Davie County - Jennifer M
Twice a month the Humane Society of Davie County (HSDC) travels to Greensboro, NC and Waldorf, Maryland. The travel to Greensboro is 106 miles, round trip, and provides transportation for cats and dogs enrolled in our low cost spay/neuter clinic. HSDC provides transportation of kittens and puppies to a rescue partner in MD as our shelters are currently at maximum capacity. Our last transport included fifty carriers, carrying 95 cats/kittens and 8 puppies! WOW!! These animals come from our community and surrounding counties. The trip to MD is 260 miles one way, or 520 miles round trip. These trips total 1,252 miles every month and that does not include the miles we travel for our local errands. Needless to say, all this travel puts a lot of wear and tear on our transport van. In order to keep the van running in tip-top shape, we rely on donations for oil changes, tire maintenance, wind shield wipers, brakes, etc. HSDC also uses donations to purchase necessary vaccines and food for the animals going on transport. Thank you Flow Subaru Winston-Salem for keeping our drivers and pets safe out on the road!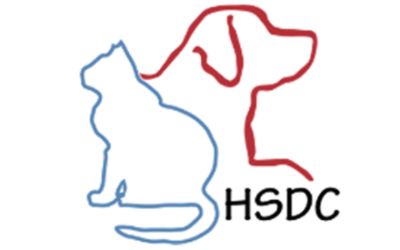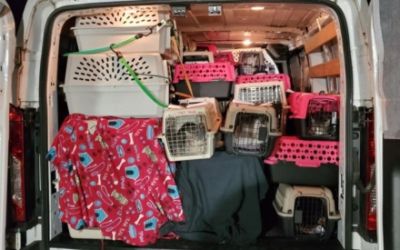 ---
Share the Love-Humane Society of Davie County - Jennifer M
During the month of October, Flow Subaru of Winston-Salem participated in the "Subaru Loves Pets" campaign. Through this campaign, the Humane Society of Davie County (HSDC) received a donation of $100 for every pet that was adopted. Additionally, Flow Subaru provided Bark Boxes that are given to our new dog owners, until our supply runs out. The Bark Box contains essential items for any new dog owner: a tote bag, a poop bag holder that contains poop bags with funny sayings on them, a travel water bowl, leash, doggie wet-wipes, and a chew toy. Michelle, who recently adopted her first puppy, Maggie, was excited by her surprise gift and couldn't wait to try out the new items. She said she would have never thought to get a travel bowl or wipes. HSDC is extremely grateful, and thankful, for our partnership with Flow Subaru of Winston-Salem and their dedication to improving the lives of the homeless and underserved pets of our community.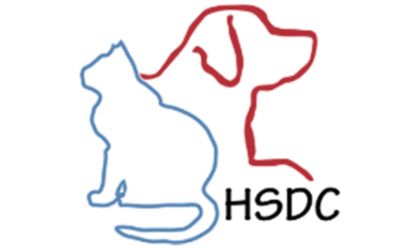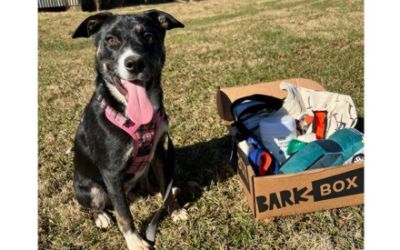 ---
Share The Love-Humane Society of Davie County - Jennifer M
One of the mission goals of The Humane Society of Davie County (HSDC) is providing low-income pet owners with access to our food pantry. HSDC provides a pet food pantry twice a month to pet owners who are having a difficult time meeting the nutritional needs of their pet. The food pantry is advertised on our Facebook page to help spread awareness in our community. Janis, who runs this event and is pictured below with a recipient, said without the help of donations, it would be difficult to fulfill this mission. Hundreds of families with pets have benefitted from this program and tell us how grateful there for this assistance! Thank you, Flow Subaru of Winston-Salem, for providing assistance in meeting one of the goals of our mission, feeding the underserved!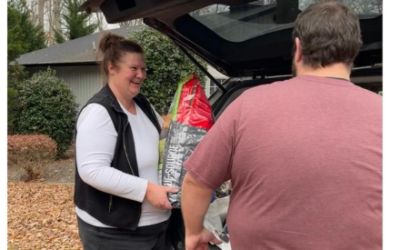 ---
Subaru Loves Pets-Humane Society of Davie County - Michelle G
Gracie's story is one of resilience and hope. In April 2021, Gracie was left behind when her parents moved to a new house, leaving her outside with no food or water. Concerned neighbors left food out for her as they noticed she appeared to be pregnant. Multiple attempts were made to catch Gracie, but she always eluded them. One day Gracie disappeared only to return a week later, not pregnant. An increased effort was made to catch Gracie and her kittens as the Humane Society of Davie County had been contacted and were willing to take her case. Gracie, and her kittens, were rescued, taken immediately to a vet and then to a caring foster home. There, she raised her three kittens and three other orphaned kittens that appeared to be the same age as her own. Just as Gracie was weaning her kittens and they were ready for adoption, five kittens were found next to a dumpster without a mom. These kittens were introduced to Gracie, she accepted them as her own and she nursed and cared for them until they were also adopted. Once Gracie's motherly duties were completed, she too was ready was for adoption. Finally, in October 2021, Gracie went home. She is now living in the lap of luxury with two other cats to keep her company. With the gracious donation from Flow Subaru Winston-Salem, the Humane Society will be able to continue to care for the homeless pets of Davie County. Our mission also includes the promoting of spay and neuter programs to prevent more stories like that of Gracie.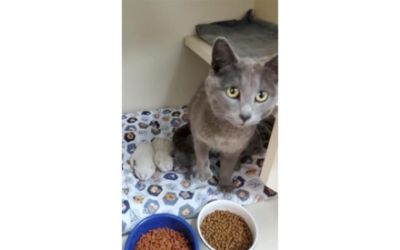 ---